Trial Lawyer Aaron DeShaw has been selected by the American Board of Trial Advocates as a member during the ABOTA National Board Meeting in Chicago, Illinois on Saturday, May 14, 2022. DeShaw was one of 46 lawyers in the United States from both the plaintiff and defense bar to be selected for the year 2022. He is the only new member of ABOTA selected in Oregon since 2020.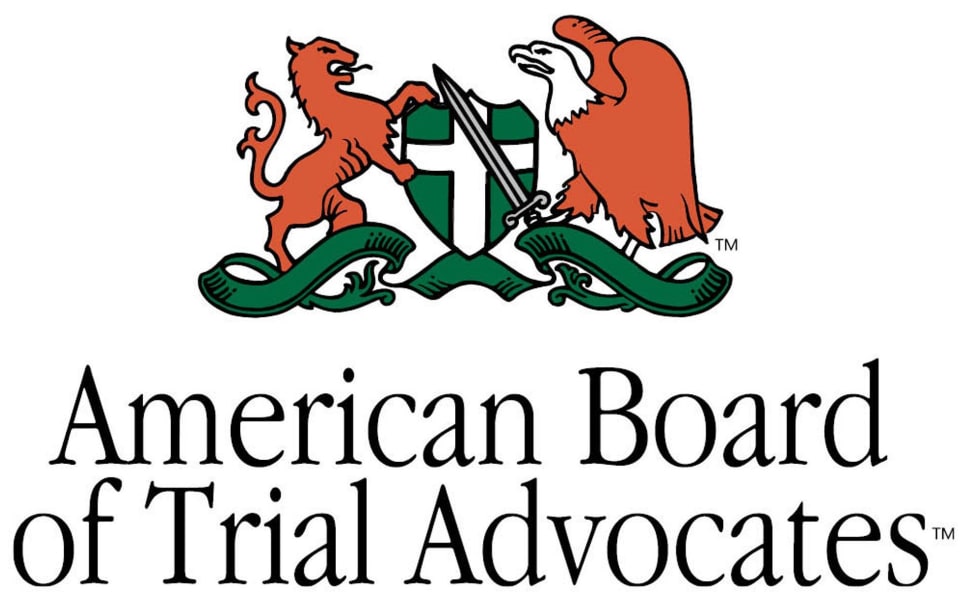 Membership in The American Board of Trial Advocates is one of few meaningful designations in the legal profession. It requires certified lawyers in professional good standing who have demonstrated extensive experience as a primary "first chair" lawyer in trial. Unlike many of the memberships touted by lawyers, it is not a fake credential that can simply be purchased. It requires the lawyer fill out all details of their trial history, certification of those wins and losses, as well as a recommendation for membership by a present member of ABOTA. DeShaw's application was sponsored by DeShaw's long-time career mentor and Oregon trial legend William Barton, as well as leading Eugene trial lawyer Don Corson. He was additionally strongly recommended to the national chapter of ABOTA by Oregon Chapter President Kelly Anderson of Medford.
To understand the elite status of ABOTA membership in the Oregon legal community, only 90 Oregon lawyers have this distinction. These are well known litigation attorneys from all areas of legal practice including both plaintiff and defense lawyers as well as corporate litigation counsel, as well as judges. Oregon members include leading plaintiff lawyers such as Bill Barton, corporate litigation counsel such as David Markowitz, corporate defense counsel Stephen English, and others with extensive trial experience.
DeShaw's trial history had qualified him for ABOTA membership many years ago, but put off application until COVID-19 closed courts in 2020 providing the time to complete and submit an application on his extensive trial history.
Settlement offers in Oregon and Washington are often less than 10% of the true value of a case. If you are looking for a leading Oregon trial lawyer with a history of seeing cases through to completion in trial when an insufficient settlement offer is made, feel free to contact our office at (503) 227-1233.