Our Oregon personal injury lawyer is a former Doctor. With over 4000 classroom hours of study for that doctorate, including gross anatomy (with human dissection), neurology, radiology and much more, he brings years of knowledge of human injuries to each case.
He is often called by other Oregon personal injury lawyers to help them understand the injuries and defense doctor testing in their cases. This allows him to take on insurance company doctors head-on when they use bogus tests to claim that a client is not injured.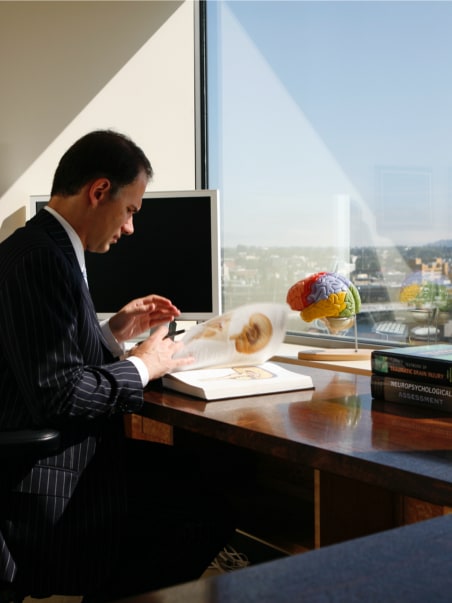 Industry Recognition
It is because of our commitment to our clients that doctors, other lawyers, and the Brain Injury Association of Oregon entrust us with their most serious case referrals.
It is also why our lead attorney has been selected to Super Lawyers. Dr. DeShaw is asked to lecture nationally and internationally to both legal and physician professional organizations because of his expertise.
Free, No-Risk Consultation
If you or someone you know needs a personal injury attorney for a serious injury, give us a call. The initial call, and consultation with a lawyer are available to you for free, and with no obligation to hire us.