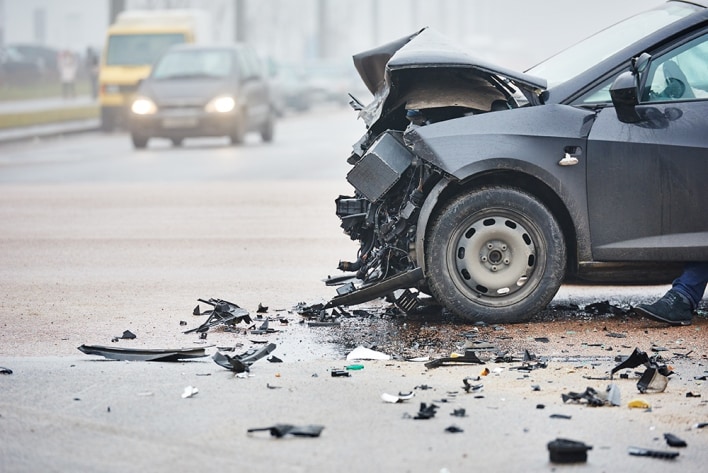 People injured in a "car accident" (involving a motor vehicle, rideshare, taxi, and semi-autonomous vehicles) comprise the vast majority of the clients we represent. Since the COVID-19 lockdown there has been a dramatic increase in distracted driving, tand a significant increase in serious injuries and deaths from auto accidents. This number is expected to continue rising with smart phone use amongst younger drivers.
Though many injuries caused by car accident collisions in Oregon are relatively minor, or moderate, some are extremely traumatic and can result in brain and spinal cord injuries, serious arm & leg injuries including multiple fractures, paralysis, amputation, or even death. These serious and catastrophic injury cases arising from a motor vehicle collision are the type of cases our firm typically handles. The large forces involved in a vehicle collision can result in life-chaning injuries.
Even though some car accident collisions do not result in serious personal injury or require a lawsuit, you should always be aware of, and protect, your legal rights and options. If you or a loved one has been seriously injured or killed in a car accident collision, and you are looking for the best car accident lawyer in Oregon, you should seek the guidance of a knowledgeable and experienced Oregon trial lawyer. Leading Oregon auto accident attorney Aaron DeShaw's goal is to keep insurers from interfering with the treatment you need to recover as best you can. His goal is to minimize the problems of dealing with insurers, who deny reasonable treatment in many cases, or push injured people for a quick settlement that may not reveal all of the insurance coverage available to you. In fact, if you do not retain a lawyer promptly, you can waive a claim to additional insurance in your own insurance policy by settling the case against the at fault driver.
Auto Accidents
Types of Auto & Car Accident Collisions
Auto Accidents
We can help
If you were injured in an auto vs. auto collision or other car accident, Dr. Aaron DeShaw Esq is the experienced personal injury attorneys who can help you. Extensive experience in representing clients seriously injured in car accidents allows our law firm to better help clients who have received head injuries, brain injuries, inner ear injuries, neck and back injuries, amputations, paralysis, paraplegia, quadriplegia, or death. Hesitating in pursing your case may prevent you filing a claim for injuries, under what is called a "statute of limitations."