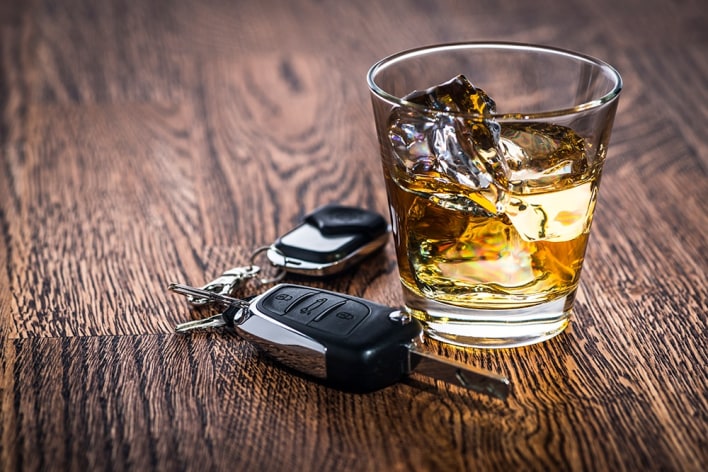 Our DUII Accident Lawyer Aaron DeShaw represents DUII victims throughout Oregon and Washington hurt by the carelessness and irresponsibility of drivers in drugged, DUI, DUII, and DWI car accident crashes. Drug and DUI alcohol-related accidents are one of the leading causes of injuries and fatalities on our nation's roads and highways. On average, a person is killed in a DUI crash every 30 minutes and victims are injured from DUI and DUII accidents nearly every two minutes.
When a driver chooses to break the law, driving a car or truck after drinking or impaired by drugs, he is choosing to take innocent lives into his own hands–often with disastrous results. Personal injury victims of DUI accidents deserve experienced and tough DUI accident attorneys to protect their rights.
DUII and Drugged Driver Accidents
You Deserve an Aggressive DUII Accident Injury Lawyer
Survivors of drunk driving accidents are left with expensive and sometimes debilitating personal injuries, ranging from moderate injuries to complete paralysis. If you have been injured by the negligence of an intoxicated driver, you deserve to be compensated for their reckless conduct, and in some cases, for the negligence of those who supplied the alcohol or drugs itself.
You will need an experienced attorney who can help you recover appropriate compensation for your injuries, including pain and suffering, the repayment for any property damage, mounting medical expenses, loss of time and money from time lost from your work, and other accident-related costs. You may even be able to collect for punitive damages and punish the driver for his illegal and destructive behavior.
DUII and Drugged Driver Accidents
Protect your emotional & financial future
Dr. Aaron DeShaw Esq is representing an increasing number of accident injury cases from drugged drivers due to a surge in the use and abuse of methamphetamines. After days with no sleep, meth users will get behind the wheel and fall asleep and drive into oncoming traffic. Other times, in a drug induced craze, they will drive erratically, or intentionally drive into the back of another driver multiple times, terrorizing an otherwise innocent driver until a serious crash occurs, or they somehow get away. Dr. Aaron DeShaw has also represented people injured in the crossfire of a drug-related drive-by shooting.
An accomplished and knowledgeable trial lawyer who specializes in DUII accident injuries and drugged driving lawsuits can be vital in ensuring you are appropriately compensated for your injuries. Dr. Aaron DeShaw deals with both DUI accident injuries and drugged driver crashes, and the serious injuries that often result.
DUII and Drugged Driver Accidents
How can I get DUII accident or Drugged Driver Accident help?
For more information, please contact us or call our office at 503.227.1233 or 866.843.3476 for a free consultation with our DUI accident and drugged driver accident attorneys.