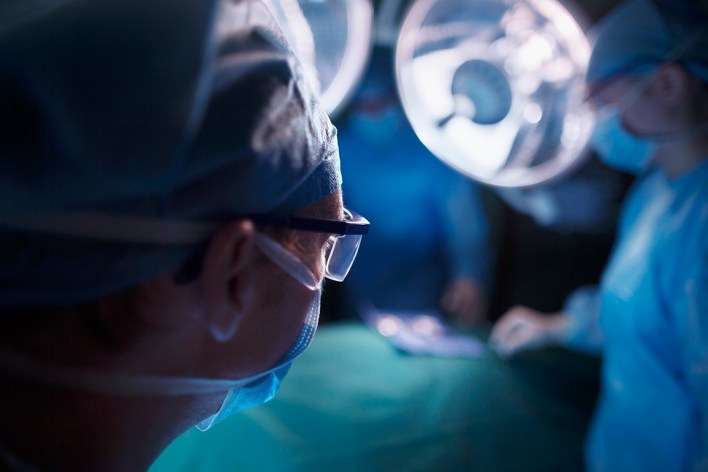 If you or a family member are seeking an Oregon medical malpractice lawyer, it is important for you to hire someone who understands the health care professions, and understands the injuries caused by the malpractice. Our Oregon medical malpractice lawyer, Dr. Aaron DeShaw, provides you the benefit of not only being a trial lawyer, but also being a former doctor.
Medical Malpractice
What is Medical Malpractice?
Medical malpractice is the failure of medical professionals (doctors, nurses, etc.) to provide adequate treatment to patients that leads to personal injury or loss of life (wrongful death). According to an article published in 2016 in the British Medical Journal, over 251,000 people in America die each year due to medical malpractice, up from an estimated 98,000 people / year in 1999. This increase in deaths and injuries comes at the same time that lawyers have reduced the number of medical malpractice lawsuits they are filing against doctors.
Medical Malpractice is now the third leading cause of death in the United States, after deaths from heart disease and cancer. The number of people killed by medical professionals is equivalent to nearly 700 people per day dying of medical malpractice, with hundreds of thousands more being injured but not dying. The amount dying is equal to more than one 747 plane full of passengers crashing every day of the year. Nearly 10% of all Americans that die in a year, are killed by medical malpractice. Compare these numbers to the number of American's killed in car crashes (34,000/year) and even guns (34,000/year).
This means that as an American, you have an 7x higher likelihood of being killed by a doctor than being killed by a drunk driver, a drugged driver, someone texting on their phone while driving, or someone shooting you. And, the numbers of people dying from medical malpractice don't even include those injured or dead from pharmaceutical drug reactions. Harvard University reports that another 128,000 people per year are killed by pharmaceutical drugs, which they suggest is the 4th leading killer in America. That should speak volumes as to the seriousness of medical malpractice, and pharmaceutical drugs prescribed by doctors, as a public health issues.
For more information, or to speak with our Oregon medical malpractice lawyer, contact us or call our office at (503) 227-1233 or toll free at (866) 843-3476 for a free consultation.
Medical Malpractice
Our beliefs on medical malpractice as a former doctor
Doctors should not be sued for acts that are not malpractice, and we will not take a case we do not believe has merit.
The controversy presently created in the media between the medical and legal communities is false. For years, insurers have blamed medical malpractice lawyers, greedy patients, and runaway juries for steep increases in medical malpractice insurance premiums. However, multiple studies have now proven there is no correlation between the stratospheric rise in medical malpractice premiums and malpractice lawsuits. Instead, these studies point to the cause of these insurance increases, as the insurance industry itself. Some insurers have gone so far as stating that even if malpractice caps are legalized, they will not decrease malpractice rates.
Oregon medical malpractice lawsuits are an unfortunate necessity, given how many people are being killed by careless medical care. These suits serve as a deterrent to minimize the unnecessary loss of human life and health. With the number of Oregon medical malpractice lawyers handling these cases decreasing, the number of people killed is skyrocketing. Additionally, when medical malpractice does occur, we believe the injured patient has a right to seek compensation for their loss, caused by the health care provider's carelessness or recklessness. Every human life is important, as is quality of life for those who survive the malpractice, but continue to have life-long consequences. An Oregon medical malpractice lawyer is critical to seeking appropriate compensation for your loss.
We believe that no case should be accepted unless we are willing to go to trial on that case.  Jurors often do not like patients suing doctors despite the horrible outcome, and so, in order for us to accept a case, we must believe that a jury will hold the doctor accountable for their malpractice.  We have the extensive trial experience necessary to try medical malpractice cases.
That said, with Aaron DeShaw being a former doctor, we do not believe any health care provider should be named in an Oregon medical malpractice lawsuit unless they have done something clearly wrong. It is for this reason that we decline approximately 500 medical malpractice cases for every 1 we accept. (In those cases, often the doctor has committed malpractice, but the injury isn't serious enough that we believe the doctor should be sued.)
Every Oregon medical malpractice case is personally screened by Dr. DeShaw before it is even accepted, to ensure that a health care provider has clearly done something wrong, and that what was done wrong caused a serious injury or death. In most cases, the case is then investigated by another health care professional to determine if malpractice occurred. In some cases, we also retain one or more doctors who specialize in the field of practice at issue to determine if they believe there is malpractice before we accept the case. It is only in those cases where a person is hurt or killed by a health care provider's clearly improper conduct, and we strongly believe that there is malpractice based upon all of these reviews, when we accept a malpractice case. That way, every malpractice case we accept can be considered credible for a jury who has to decide the case.
Despite our conservative approach to accepting very few medical malpractice cases, we also believe that given the huge increase in deaths from medical malpractice shown between the above studies in 1999 and 2016, occurring at the same time that lawyers have reduced the number of medical malpractice lawsuits they are filing against doctors, that malpractice claims are necessary both to appropriately compensate patients and their families for the devastating effects of medical malpractice, but also for the good of society in stopping this unnecessary loss of life because of poor health care practices that endanger every American.
Medical Malpractice
Why hire Dr. Aaron DeShaw, Esq., P.C. as your Oregon medical malpractice lawyer?
As former doctor, Dr. Aaron DeShaw has over 4000 hours of doctorate level training in anatomy, physiology, diagnosis, pathology, obstetrics, lab testing, pharmacology, radiology and other subjects of health care, years of practice as a doctor, and a solid understanding of physician standards of care. He is one of a select group of doctors in the country, who has become a lawyer for injured people. When additional medical specialist review is required on a case, we hire experts to fully research your malpractice issue before it is accepted. When you hire Dr. Aaron DeShaw, Esq., P.C. as your Oregon medical malpractice lawyer, you can concentrate on recovering from your injuries, or starting over with your life after the loss of a loved one, while we put our medical and legal experience to work on your legal case.